Cardiff Gang Show returns!...
Written on: 1st October 2017
Lots of very excited young people at C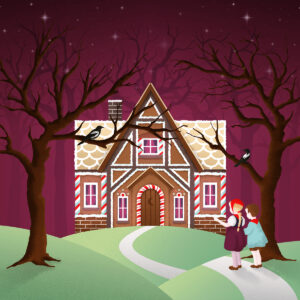 ardiff Scout & Guide Gang Show are busy preparing for their annual production! This year we will be performing a new version of the pantomime, Hansel and Gretel, at Cardiff High School's superb theatre.  The original Brothers Grimm's fairy tale was written back in 1812, but this was a very frightening and extremely scary story. We didn't think you would enjoy watching our pantomime if we kept strictly to this original story, so we've selected the best bits and turned it into a story which we hope you will all thoroughly enjoy (Oh yes you will!)
Our story has lots of new characters including naughty magpies, cuddly creatures, a pantomime dame, a fairy and of course, some characters falling in love (awwhhh!) However, we still have to get rid of the wicked witch, which is definitely not an easy task…
So buy grab some tickets for this year's on-stage adventure!
Team Gang Show
When is the show? – 13th-18th November, but no performance on Wednesday 15th November. The show starts at 7:15pm Monday – Friday and at 3:00pm on Saturday.
Where is the show performed this year? – Cardiff High School
What time will the performances end? – Once we have a confirmed running time of our show, we will publish this here.
Book tickets here
Keep up to date with Gang Show:
Like Cardiff Gang Show on Facebook
Follow @CardiffGangShow on Twitter
Follow @CardiffGangShow on Instagram